Our Cloud Hosting solutionz focus on maximizing the effectiveness of the shared resources to be utilized by multiple users and dynamically reallocated per demand. Through cloud computing, multiple users can access a single server to retrieve their data.
Secure Solutionz's Records Management division offer a wide range of document scanning, and indexing services that include hardware, software, integration services, and training. Secure Solutionz offer enterprise wide solutions to help your organization access, search and manage documents. By incorporating governance, risk management and compliance throughout end-to-end electronic document solutions, we can ensure the secure transition of your records.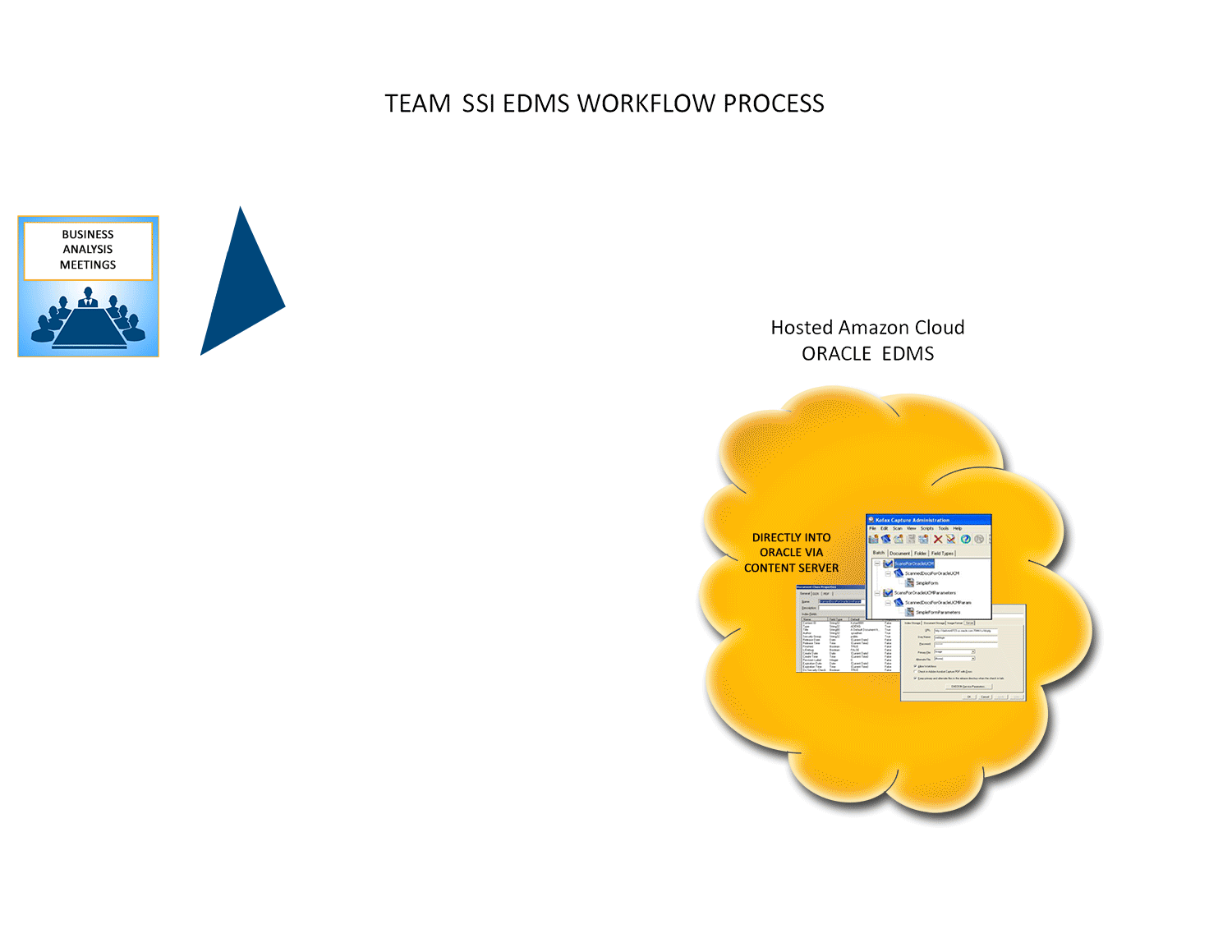 Our Scanning solutionz operate by the accepting, processing, and converting documents into electronic copies through top-of-the-line scanning systems. Optical character recognition (OCR) software is utilized to convert digital images into machine readable text. Optical mark recognition (OMR) software is utilized to extract values for automating the documents.
​
Our validation solutionz operates through a documented process of demonstrating that a system or process meets a defined set of requirements. Secure Solutionz Validation process goes as follows:
Validation Planning

– The decision is made to validate the system. A project lead is identified, and validation resources are gathered.

Requirement Gathering

– System Requirements are identified. Requirements are documented in the appropriate specifications. Specification documents are reviewed and approved.

System Testing

– Testing Protocols are written, reviewed, and approved. The protocol is executed to document that the system meets all requirements.

System Release

– The Summary Report is written and system is released to the end-users for use.

Change Control

– If changes need to be made after validation is complete, Change Control ensures that the system changes does not affect the system in unexpected ways.
COMPANY
Secure Solutionz specializes in providing effective Technology and Strategic Business Solutions to its clients and is esteemed as one of the best technology consultancy corporations in the Washington, DC, Maryland, and Virginia area. Run by a bench of staffs who possess unparalleled efficiency, experience and expertise, the company has often collaborated with some of the best IT firms of the world to execute high-performance business operations.
SOLUTIONZ
Secure Solutionz offers a myriad of mission support and information technology services necessary to assist the Government in delivering quality products within respective timeframes at reasonable costs.